Sagar Smart Homes wins 'Best Project for a Developer' for Artisan at the KNX UK Awards
May 2016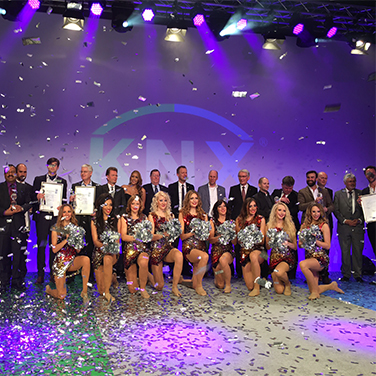 Following their success at the 2016 Light + Build Fair in Frankfurt, Sagar Smart Homes have been presented with a KNX Award for their innovative home automation system installed at Dukelease's Fitzrovia development, Artisan.
The awards panel said "Artisan represents a forward thinking approach in home technology, that benefits both the developer and end user. Choosing KNX as the fundamental controls provides an open, scalable platform, a genuinely future proof investment that harnesses all the features of the apartments, in to an easy to use and understand interface. The beautiful interiors benefit from the sleek, contemporary finishes, all while remaining aesthetically discreet. The show apartment demonstrates the flexibility of the installation, with some of the most innovative home technology available in the Savant user interface."
Working with Sagar Smart Homes has provided Dukelease with a scalable, reliable and adaptable solution, providing maximum functionality and flexibility for the benefit of end users. We are proud that Artisan is representative of the best in home and building control and another example of our dedication to delivering high-quality, distinctive and innovative buildings.