Black Sheep Coffee open their doors to complete the retail offering at Artisan
March 2016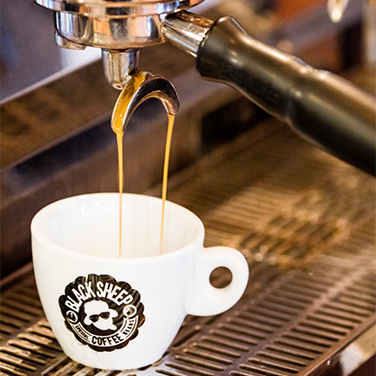 The original home of London's art and literary scene Fitzrovia has long been known for its bohemian character. Today, the area has a thriving cultural and social scene with a vast array of galleries, independent coffee shops, eateries and boutique retailers on offer. Friday 4th March saw the opening of Fitzrovia's latest artisanal coffee venture as Black Sheep Coffee opened their new premises within Dukelease's development, Artisan.
Artisan is a carefully crafted conversion of five existing buildings into 13 residential apartments and five retail units. The retail components of the building are now fully occupied with tenants including café chain Eat, boutique retailer Oliver Bonas, STA Travel Agents, Subway and now Black Sheep Coffee, all contributing to the growing retail offering of the area.
Located in the heart of one of London's most desirable residential and retail destinations we hope Artisan will be enjoyed by local residents and visitors as Fitzrovia's popularity continues to grow.