Beau House Highly Commended at the 2017 Sunday Times British Homes Awards
September 2017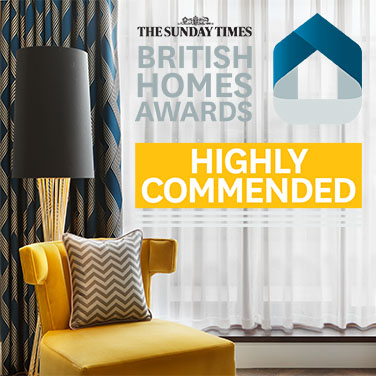 At a ceremony held at London Marriot Hotel Grosvenor Square on 21st September, Dukelease's latest boutique development, Beau House, was presented with the Highly Commended award for Best Interior Design.
Judged by an independent panel of designers, developers and industry experts, the British Homes Awards recognise the talent, effort and innovation of architects, designers, house builders, affordable housing providers and developers working across the residential property sector. They celebrate the quality of the homes and communities being created in the UK, showcasing the best in design to key players in the property market and central and local government.
To bring to life the essence of Jermyn Street where Beau House proudly stands, Dukelease worked with renowned interior design consultancy, Edward Philips, and luxury architectural interior design studio, Oliver Burns.
Inspired by their namesake, the seven apartments designed by Edward Philips exude elegance, style and a reverence for beauty and craftsmanship, while the spectacular turnkey penthouse by Oliver Burns thoughtfully combines contemporary luxury with the classic craftsmanship, attention to detail and quality synonymous with British design.
To be acknowledged at the Sunday Times British Homes Awards amongst so many other fantastic developments is a testament to the hard work of the entire project team at Beau House for which Dukelease would like to extend their thanks and congratulations.