Artisan Launch
February 2016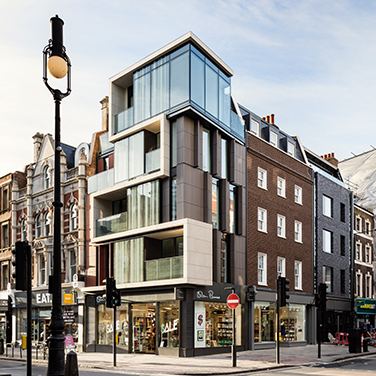 Wednesday 24th February 2016 marked the launch of Dukelease's latest prime central London development, Artisan. Located on the corner of Goodge Street and Tottenham Court Road the scheme consists of 13 beautifully crafted apartments across five historic buildings, each individual in its original design, and a reinstated void in the street scene.
Dukelease hosted the launch event with CBRE, inviting buyers and esteemed guests to view the development for the first time. Walking through the development, guests were able to view three show apartments dressed by Rolfe Judd Interiors as well as five other completed apartments.
Taking no less than seven years to bring to fruition, Artisan has been a challenge, a pleasure and a very exciting, unique opportunity for Dukelease. We would like to thank the fantastic team we had the pleasure of working with on this project who have worked tirelessly to create the beautiful building we now see today. Sitting prominently on the corner of one of London's famous intersections we hope Artisan will remain an iconic addition to the street scape, enjoyed by visitors to Fitzrovia for many years to come.